Dimensional - What Happens to Stocks when Interest Rates Change
Dimensional examines U.S. equity market returns and a variety of interest rates to understand if there is a relationship between them and finds that there is no clear relation in the data.
Key Takeways
Interest rates are largely unpredictable and even if we had perfect insight into interest rates, it would give us very little insight into future equity returns.

The relationship between equity returns and interest rates is not clear and adds no useful guidance in making investment decisions.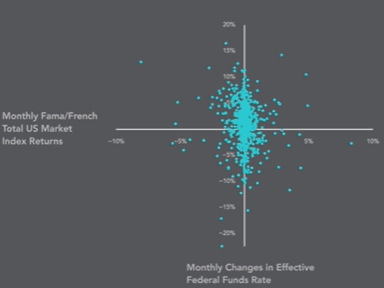 Staying disciplined and avoiding speculation puts investors in the best position to capture equity returns in any interest rate environment.
- Wei Dai, PhD, Senior Researcher and Vice President, Dimensional Fund Advisors